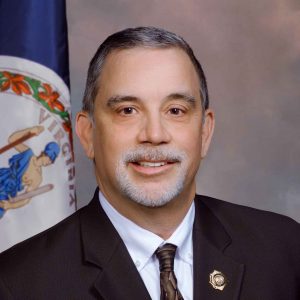 Robert Dubé
Fax:
Robert
 dedicated himself to the fire service for more than 40 years until his retirement in July 2019 as fire chief with the Alexandria Fire Department.
Firefighting and emergency management are ingrained in 
Robert
, as he is a third-generation firefighter. A past recipient of the Virginia Governor's Award for Excellence in Fire Service Management, 
Robert
's career tenure include service as a county administrator and fire/EMS chief and emergency services coordinator for Louisa County; an assistant fire chief and emergency manager for the City of Clearwater, Florida; a firefighter/EMT and captain for Fairfax County; and, an operations chief and task force leader for Virginia Task Force One's Urban Search and Rescue Team.
Robert
 holds a master's degree in Executive Fire Service Leadership from Grand Canyon University, and is an Executive Fire Officer graduate of the National Fire Academy. He also taught emergency management and specialty rescue courses for the National Fire Academy and FEMA.