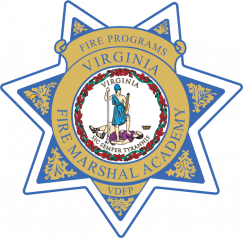 Virginia Fire Marshal Academy (VFMA)
The VFMA is a branch within the Virginia Department of Fire Programs responsible for the delivery of professional courses and development for public educators, fire inspectors, and fire investigators. Our branch delivers approximately 20 courses per year throughout the Commonwealth, including basic courses and professional development. The VFMA also is the approval conduit to certificate maintenance for NFPA 1031 and 1033 continuing education.
To register for any of the courses below, please find the course in Cornerstone OnDemand. Note: Review the course details when registering because there may be additional requirements beyond registering in Cornerstone OnDemand.
Please send all general correspondence, including course applications, course requests and transcript audit requests to FMA@vdfp.virginia.gov.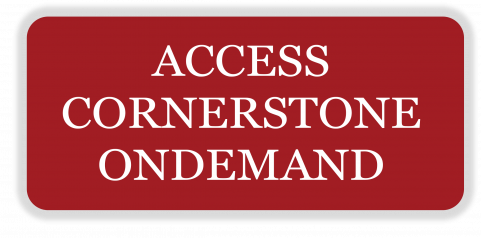 VFMA School Schedule 2023
Course
Division
School Starts
School Ends
Cornerstone Registration Opens
NFPA 1031 – Fire Inspector (CLASS FULL)
2-Fauquier
July 24
August 11
REGISTRATION CLOSED

Course Description

NFPA 1031

This 120-hour ProBoard certified course is designed for fire investigators and company-level officers who be responsible for conducting fire inspections, life safety surveys/inspection, and fire code enforcement for multi-occupancy structures. The Fire Inspector II course satisfies the requirements of the National Fire Protection Association (NFPA) 1031 Standard for Professional Qualifications for Fire Inspector and Plans Examiner, Chapter 5 "Fire Inspector II." It is designed around classroom lectures and individual activities to provide the student the needed skills and knowledge to conduct multiple occupancy fire inspections.

Prerequisites: Firefighter Level II and Hazardous Materials Awareness OR VFMA Civilian Entry Process Certification
Requirements: Students must complete written and practical skills testing, homework assignments and participate in all practical exercises / activities.
Text: 2018 Virginia Statewide Fire Prevention Code, 2018 Virginia Building Construction Manual, Fire Prevention Inspection & Code Enforcement 4th Edition, David Diamantes
Hours: 120 hours
Cost: Priority 1 – $100

Environmental Investigations
6-Salem
Sept. 18
Sept. 21
REGISTRATION OPEN

Course Description

VFMA – Environmental Investigations

A four-day school designed for current Fire Marshals or those who are assigned the responsibility to investigate (by state or local authority) environmental situations, including illegal dumping or disposal of hazardous materials and waste.

Prerequisites: Verification of agency, current roles and responsibilities
Equipment: A detailed list of equipment will be provided to confirmed students
Hours: 32

NFPA 1033 – Fire Investigator
 1-Public Safety Training Center
Sept. 11
Sept. 29
 REGISTRATION OPEN

Course Description

NFPA 1033

This 120-hour ProBoard certified course is designed for fire investigators, law enforcement, and company-level officers. Topics covered include, but are not limited to: Determining the Point of Origin, Burn Patterns, Evidence Collection and Analysis, Interviewing Techniques, and Court Procedure and Testifying. The Fire Investigator course satisfies the requirements of the National Fire Protection Association (NFPA) 1033 Standard for Professional Qualifications for Fire Investigator.

Prerequisites: Firefighter Level II and Virginia recognized Hazardous Materials Awareness OR VFMA Civilian Entry. Pre-course work will be sent upon confirmation.
Testing: Students must successfully complete written and practical skills testing. Details of the testing process will be provided on the first day of class.
Texts: NFPA 921, Guide for Fire and Explosion Investigation
Required Equipment: A detailed list of equipment will be provided to confirmed students
Hours: 120
Cost: $100

NFPA 1031 – Fire Inspector (CLASS FULL)
1 - Public Safety Training Center
October 2
October 19
ESTABLISHING WAIT-LIST

Course Description

NFPA 1031

This 120-hour ProBoard certified course is designed for fire investigators and company-level officers who be responsible for conducting fire inspections, life safety surveys/inspection, and fire code enforcement for multi-occupancy structures. The Fire Inspector II course satisfies the requirements of the National Fire Protection Association (NFPA) 1031 Standard for Professional Qualifications for Fire Inspector and Plans Examiner, Chapter 5 "Fire Inspector II." It is designed around classroom lectures and individual activities to provide the student the needed skills and knowledge to conduct multiple occupancy fire inspections.

Prerequisites: Firefighter Level II and Hazardous Materials Awareness OR VFMA Civilian Entry Process Certification
Requirements: Students must complete written and practical skills testing, homework assignments and participate in all practical exercises / activities.
Text: 2018 Virginia Statewide Fire Prevention Code, 2018 Virginia Building Construction Manual, Fire Prevention Inspection & Code Enforcement 4th Edition, David Diamantes
Hours: 120 hours
Cost: Priority 1 – $100

NFPA 1033 – Fire Investigator
5-Virginia Beach
October-TBD
 TBD

Course Description

NFPA 1033

This 120-hour ProBoard certified course is designed for fire investigators, law enforcement, and company-level officers. Topics covered include, but are not limited to: Determining the Point of Origin, Burn Patterns, Evidence Collection and Analysis, Interviewing Techniques, and Court Procedure and Testifying. The Fire Investigator course satisfies the requirements of the National Fire Protection Association (NFPA) 1033 Standard for Professional Qualifications for Fire Investigator.

Prerequisites: Firefighter Level II and Virginia recognized Hazardous Materials Awareness OR VFMA Civilian Entry. Pre-course work will be sent upon confirmation.
Testing: Students must successfully complete written and practical skills testing. Details of the testing process will be provided on the first day of class.
Texts: NFPA 921, Guide for Fire and Explosion Investigation
Required Equipment: A detailed list of equipment will be provided to confirmed students
Hours: 120
Cost: $100

Environmental Investigations
 1-Public Safety Training Center
 Oct. 23
Oct. 26
REGISTRATION OPEN

Course Description

Course
Division
School Starts
School Ends
Cornerstone Registration Opens
NFPA 1031 – Fire Inspector
4- Wytheville
Week 1: Jan. 17-20

Week 2: Jan. 30-Feb. 3

Week 3: Feb. 13-17

Feb. 17
Nov. 15, 2022

NFPA 1031

This 120-hour ProBoard certified course is designed for fire investigators and company-level officers who be responsible for conducting fire inspections, life safety surveys/inspection, and fire code enforcement for multi-occupancy structures. The Fire Inspector II course satisfies the requirements of the National Fire Protection Association (NFPA) 1031 Standard for Professional Qualifications for Fire Inspector and Plans Examiner, Chapter 5 "Fire Inspector II." It is designed around classroom lectures and individual activities to provide the student the needed skills and knowledge to conduct multiple occupancy fire inspections.

Prerequisites: Firefighter Level II and Hazardous Materials Awareness OR VFMA Civilian Entry Process Certification
Requirements: Students must complete written and practical skills testing, homework assignments and participate in all practical exercises / activities.
Text: 2018 Virginia Statewide Fire Prevention Code, 2018 Virginia Building Construction Manual, Fire Prevention Inspection & Code Enforcement 4th Edition, David Diamantes
Hours: 120 hours
Cost: Priority 1 - $100

NFPA 1031 – Fire Inspector
7-Prince William
Jan. 23
Feb. 10
 Nov. 15, 2022

Course Description

NFPA 1031

This 120-hour ProBoard certified course is designed for fire investigators and company-level officers who be responsible for conducting fire inspections, life safety surveys/inspection, and fire code enforcement for multi-occupancy structures. The Fire Inspector II course satisfies the requirements of the National Fire Protection Association (NFPA) 1031 Standard for Professional Qualifications for Fire Inspector and Plans Examiner, Chapter 5 "Fire Inspector II." It is designed around classroom lectures and individual activities to provide the student the needed skills and knowledge to conduct multiple occupancy fire inspections.

Prerequisites: Firefighter Level II and Hazardous Materials Awareness OR VFMA Civilian Entry Process Certification
Requirements: Students must complete written and practical skills testing, homework assignments and participate in all practical exercises / activities.
Text: 2018 Virginia Statewide Fire Prevention Code, 2018 Virginia Building Construction Manual, Fire Prevention Inspection & Code Enforcement 4th Edition, David Diamantes
Hours: 120 hours
Cost: Priority 1 – $100

NFPA 1033 – Fire Investigator
2-Augusta
Jan. 30
Feb. 17
Nov. 15, 2022

Course Description

NFPA 1033

This 120-hour ProBoard certified course is designed for fire investigators, law enforcement, and company-level officers. Topics covered include, but are not limited to: Determining the Point of Origin, Burn Patterns, Evidence Collection and Analysis, Interviewing Techniques, and Court Procedure and Testifying. The Fire Investigator course satisfies the requirements of the National Fire Protection Association (NFPA) 1033 Standard for Professional Qualifications for Fire Investigator.

Prerequisites: Firefighter Level II and Virginia recognized Hazardous Materials Awareness OR VFMA Civilian Entry. Pre-course work will be sent upon confirmation.
Testing: Students must successfully complete written and practical skills testing. Details of the testing process will be provided on the first day of class.
Texts: NFPA 921, Guide for Fire and Explosion Investigation
Required Equipment: A detailed list of equipment will be provided to confirmed students
Hours: 120
Cost: $100

Basic Law Enforcement
1 - Public Safety Training Center
March 6
May 19
Nov. 15, 2022

Course Description

VFMA – Basic Law Enforcement

This advanced course is designed to develop current Fire Marshals within the guidelines outlined in §27-34.2:1. Police powers of fire marshals. Over the period of instruction, students will be exposed to a variety of classroom, field exercises, practical's, and examinations that align with the Department of Criminal Justice Services Job Performance Requirements and those set forth by the Virginia Department of Fire Programs.

Prerequisites:    NFPA 1033 Fire Investigator, NFPA 1582 physical within 12 months, CIT (either before or within 6 months of graduation), criminal history prior to attendance.
Equipment:         A detailed list of equipment will be provided to confirmed students
Hours:                 440 hours (11 weeks)
Cost:                   $250 – Includes the cost of a VFMA uniform, books, handouts, and forensic supplies.

Environmental Investigations
7 - Prince William
March 6
March 9
Nov. 15, 2022

Course Description

VFMA – Environmental Investigations

A four-day school designed for current Fire Marshals or those who are assigned the responsibility to investigate (by state or local authority) environmental situations, including illegal dumping or disposal of hazardous materials and waste.

Prerequisites: Verification of agency, current roles and responsibilities
Equipment: A detailed list of equipment will be provided to confirmed students
Hours: 32

NFPA 1033 – Fire Investigator
6-Roanoke
March 13
March 31
Nov. 15, 2022

Course Description

NFPA 1033

This 120-hour ProBoard certified course is designed for fire investigators, law enforcement, and company-level officers. Topics covered include, but are not limited to: Determining the Point of Origin, Burn Patterns, Evidence Collection and Analysis, Interviewing Techniques, and Court Procedure and Testifying. The Fire Investigator course satisfies the requirements of the National Fire Protection Association (NFPA) 1033 Standard for Professional Qualifications for Fire Investigator.

Prerequisites: Firefighter Level II and Virginia recognized Hazardous Materials Awareness OR VFMA Civilian Entry. Pre-course work will be sent upon confirmation.
Testing: Students must successfully complete written and practical skills testing. Details of the testing process will be provided on the first day of class.
Texts: NFPA 921, Guide for Fire and Explosion Investigation
Required Equipment: A detailed list of equipment will be provided to confirmed students
Hours: 120
Cost: $100

NFPA 1031 – Fire Inspector
5-Chesapeake
April 3
April 21
Nov. 15, 2022

Course Description

NFPA 1031

This 120-hour ProBoard certified course is designed for fire investigators and company-level officers who be responsible for conducting fire inspections, life safety surveys/inspection, and fire code enforcement for multi-occupancy structures. The Fire Inspector II course satisfies the requirements of the National Fire Protection Association (NFPA) 1031 Standard for Professional Qualifications for Fire Inspector and Plans Examiner, Chapter 5 "Fire Inspector II." It is designed around classroom lectures and individual activities to provide the student the needed skills and knowledge to conduct multiple occupancy fire inspections.

Prerequisites: Firefighter Level II and Hazardous Materials Awareness OR VFMA Civilian Entry Process Certification
Requirements: Students must complete written and practical skills testing, homework assignments and participate in all practical exercises / activities.
Text: 2018 Virginia Statewide Fire Prevention Code, 2018 Virginia Building Construction Manual, Fire Prevention Inspection & Code Enforcement 4th Edition, David Diamantes
Hours: 120 hours
Cost: Priority 1 – $100

Environmental Investigations
4 - Pulaski
April 10
April 13
Nov. 15, 2022

Course Description

VFMA – Environmental Investigations

A four-day school designed for current Fire Marshals or those who are assigned the responsibility to investigate (by state or local authority) environmental situations, including illegal dumping or disposal of hazardous materials and waste.

Prerequisites: Verification of agency, current roles and responsibilities
Equipment: A detailed list of equipment will be provided to confirmed students
Hours: 32

NFPA 1033 – Fire Investigator
4-Abingdon
Week 1: May 8-12

Week 2: May 22-26

Week 3: June 5-9

June 9
Nov. 15, 2022

Course Description

NFPA 1033

This 120-hour ProBoard certified course is designed for fire investigators, law enforcement, and company-level officers. Topics covered include, but are not limited to: Determining the Point of Origin, Burn Patterns, Evidence Collection and Analysis, Interviewing Techniques, and Court Procedure and Testifying. The Fire Investigator course satisfies the requirements of the National Fire Protection Association (NFPA) 1033 Standard for Professional Qualifications for Fire Investigator.

Prerequisites: Firefighter Level II and Virginia recognized Hazardous Materials Awareness OR VFMA Civilian Entry. Pre-course work will be sent upon confirmation.
Testing: Students must successfully complete written and practical skills testing. Details of the testing process will be provided on the first day of class.
Texts: NFPA 921, Guide for Fire and Explosion Investigation
Required Equipment: A detailed list of equipment will be provided to confirmed students
Hours: 120
Cost: $100

Environmental Investigations
3-TBD
May 2023
May 2023
 TBD

Course Description

VFMA – Environmental Investigations

A four-day school designed for current Fire Marshals or those who are assigned the responsibility to investigate (by state or local authority) environmental situations, including illegal dumping or disposal of hazardous materials and waste.

Prerequisites: Verification of agency, current roles and responsibilities
Equipment: A detailed list of equipment will be provided to confirmed students
Hours: 32

Environmental Investigations
5-Chesapeake
June 5
June 8
 Dec. 15, 2022

Course Description

VFMA – Environmental Investigations

A four-day school designed for current Fire Marshals or those who are assigned the responsibility to investigate (by state or local authority) environmental situations, including illegal dumping or disposal of hazardous materials and waste.

Prerequisites: Verification of agency, current roles and responsibilities
Equipment: A detailed list of equipment will be provided to confirmed students
Hours: 32

NFPA 1031 – Fire Inspector
2-Fauquier
July 24
August 11
Dec. 15, 2022

Course Description

NFPA 1031

This 120-hour ProBoard certified course is designed for fire investigators and company-level officers who be responsible for conducting fire inspections, life safety surveys/inspection, and fire code enforcement for multi-occupancy structures. The Fire Inspector II course satisfies the requirements of the National Fire Protection Association (NFPA) 1031 Standard for Professional Qualifications for Fire Inspector and Plans Examiner, Chapter 5 "Fire Inspector II." It is designed around classroom lectures and individual activities to provide the student the needed skills and knowledge to conduct multiple occupancy fire inspections.

Prerequisites: Firefighter Level II and Hazardous Materials Awareness OR VFMA Civilian Entry Process Certification
Requirements: Students must complete written and practical skills testing, homework assignments and participate in all practical exercises / activities.
Text: 2018 Virginia Statewide Fire Prevention Code, 2018 Virginia Building Construction Manual, Fire Prevention Inspection & Code Enforcement 4th Edition, David Diamantes
Hours: 120 hours
Cost: Priority 1 – $100

Environmental Investigations
6-Salem
Sept. 18
Sept. 21
Dec. 15, 2022

Course Description

VFMA – Environmental Investigations

A four-day school designed for current Fire Marshals or those who are assigned the responsibility to investigate (by state or local authority) environmental situations, including illegal dumping or disposal of hazardous materials and waste.

Prerequisites: Verification of agency, current roles and responsibilities
Equipment: A detailed list of equipment will be provided to confirmed students
Hours: 32

NFPA 1033 – Fire Investigator
 1-Public Safety Training Center
September-TBD
 TBD

Course Description

NFPA 1033

This 120-hour ProBoard certified course is designed for fire investigators, law enforcement, and company-level officers. Topics covered include, but are not limited to: Determining the Point of Origin, Burn Patterns, Evidence Collection and Analysis, Interviewing Techniques, and Court Procedure and Testifying. The Fire Investigator course satisfies the requirements of the National Fire Protection Association (NFPA) 1033 Standard for Professional Qualifications for Fire Investigator.

Prerequisites: Firefighter Level II and Virginia recognized Hazardous Materials Awareness OR VFMA Civilian Entry. Pre-course work will be sent upon confirmation.
Testing: Students must successfully complete written and practical skills testing. Details of the testing process will be provided on the first day of class.
Texts: NFPA 921, Guide for Fire and Explosion Investigation
Required Equipment: A detailed list of equipment will be provided to confirmed students
Hours: 120
Cost: $100

NFPA 1031 – Fire Inspector
1 - Public Safety Training Center
October 2
October 19
Dec. 15, 2022

Course Description

NFPA 1031

This 120-hour ProBoard certified course is designed for fire investigators and company-level officers who be responsible for conducting fire inspections, life safety surveys/inspection, and fire code enforcement for multi-occupancy structures. The Fire Inspector II course satisfies the requirements of the National Fire Protection Association (NFPA) 1031 Standard for Professional Qualifications for Fire Inspector and Plans Examiner, Chapter 5 "Fire Inspector II." It is designed around classroom lectures and individual activities to provide the student the needed skills and knowledge to conduct multiple occupancy fire inspections.

Prerequisites: Firefighter Level II and Hazardous Materials Awareness OR VFMA Civilian Entry Process Certification
Requirements: Students must complete written and practical skills testing, homework assignments and participate in all practical exercises / activities.
Text: 2018 Virginia Statewide Fire Prevention Code, 2018 Virginia Building Construction Manual, Fire Prevention Inspection & Code Enforcement 4th Edition, David Diamantes
Hours: 120 hours
Cost: Priority 1 – $100

NFPA 1033 – Fire Investigator
5-Virginia Beach
October-TBD
 TBD

Course Description

NFPA 1033

This 120-hour ProBoard certified course is designed for fire investigators, law enforcement, and company-level officers. Topics covered include, but are not limited to: Determining the Point of Origin, Burn Patterns, Evidence Collection and Analysis, Interviewing Techniques, and Court Procedure and Testifying. The Fire Investigator course satisfies the requirements of the National Fire Protection Association (NFPA) 1033 Standard for Professional Qualifications for Fire Investigator.

Prerequisites: Firefighter Level II and Virginia recognized Hazardous Materials Awareness OR VFMA Civilian Entry. Pre-course work will be sent upon confirmation.
Testing: Students must successfully complete written and practical skills testing. Details of the testing process will be provided on the first day of class.
Texts: NFPA 921, Guide for Fire and Explosion Investigation
Required Equipment: A detailed list of equipment will be provided to confirmed students
Hours: 120
Cost: $100

Environmental Investigations
 1-Public Safety Training Center
 Oct. 23
Oct. 26
Dec. 15, 2022

Course Description

VFMA – Environmental Investigations

A four-day school designed for current Fire Marshals or those who are assigned the responsibility to investigate (by state or local authority) environmental situations, including illegal dumping or disposal of hazardous materials and waste.

Prerequisites: Verification of agency, current roles and responsibilities
Equipment: A detailed list of equipment will be provided to confirmed students
Hours: 32

Environmental Investigations
 2-Winchester
 Nov. 13
Nov. 16
Dec. 15, 2022

Course Description

VFMA – Environmental Investigations

A four-day school designed for current Fire Marshals or those who are assigned the responsibility to investigate (by state or local authority) environmental situations, including illegal dumping or disposal of hazardous materials and waste.

Prerequisites: Verification of agency, current roles and responsibilities
Equipment: A detailed list of equipment will be provided to confirmed students
Hours: 32

[/su_spoiler]

Environmental Investigations
 2-Winchester
 Nov. 13
Nov. 16
REGISTRATION OPEN

Course Description

VFMA – Environmental Investigations

A four-day school designed for current Fire Marshals or those who are assigned the responsibility to investigate (by state or local authority) environmental situations, including illegal dumping or disposal of hazardous materials and waste.

Prerequisites: Verification of agency, current roles and responsibilities
Equipment: A detailed list of equipment will be provided to confirmed students
Hours: 32