New CSOD Password Requirements go into Effect April 4, 2022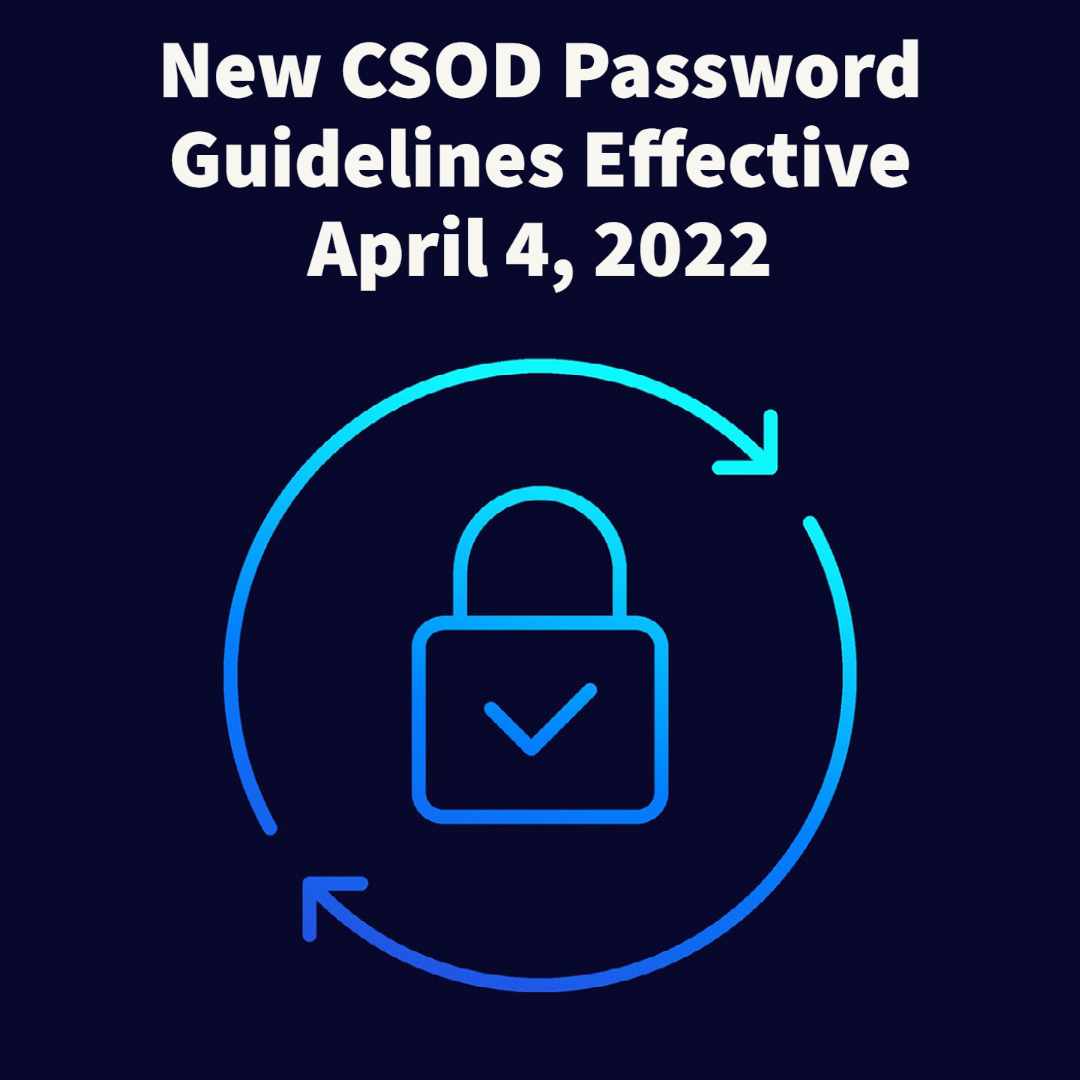 In an effort to keep your information as secure as possible, the Virginia Department of Fire Programs has adopted new, more stringent rules regarding system passwords in Cornerstone OnDemand.
Beginning April 4, 2022, any password older than 90 days will expire and you will be prompted to create a new password using the following rules:
Must be at least 12 characters in length
Must use both upper and lower case letters
Must contain at least 1 number
Must contain at least 1 special character
You may not reuse the last 24 passwords
Your password will continue to expire every 90 days
To change your password, follow the steps in the User Guide. If you need additional assistance resetting your password or navigating through Cornerstone OnDemand, please contact your division office between the hours of 8:30 a.m. and 4:30 p.m., Monday through Friday.