Virginia Fallen Firefighters & EMS Memorial Service Scheduled for June 4
Annual service to be held in the Exhibition Hall at the Richmond Raceway Complex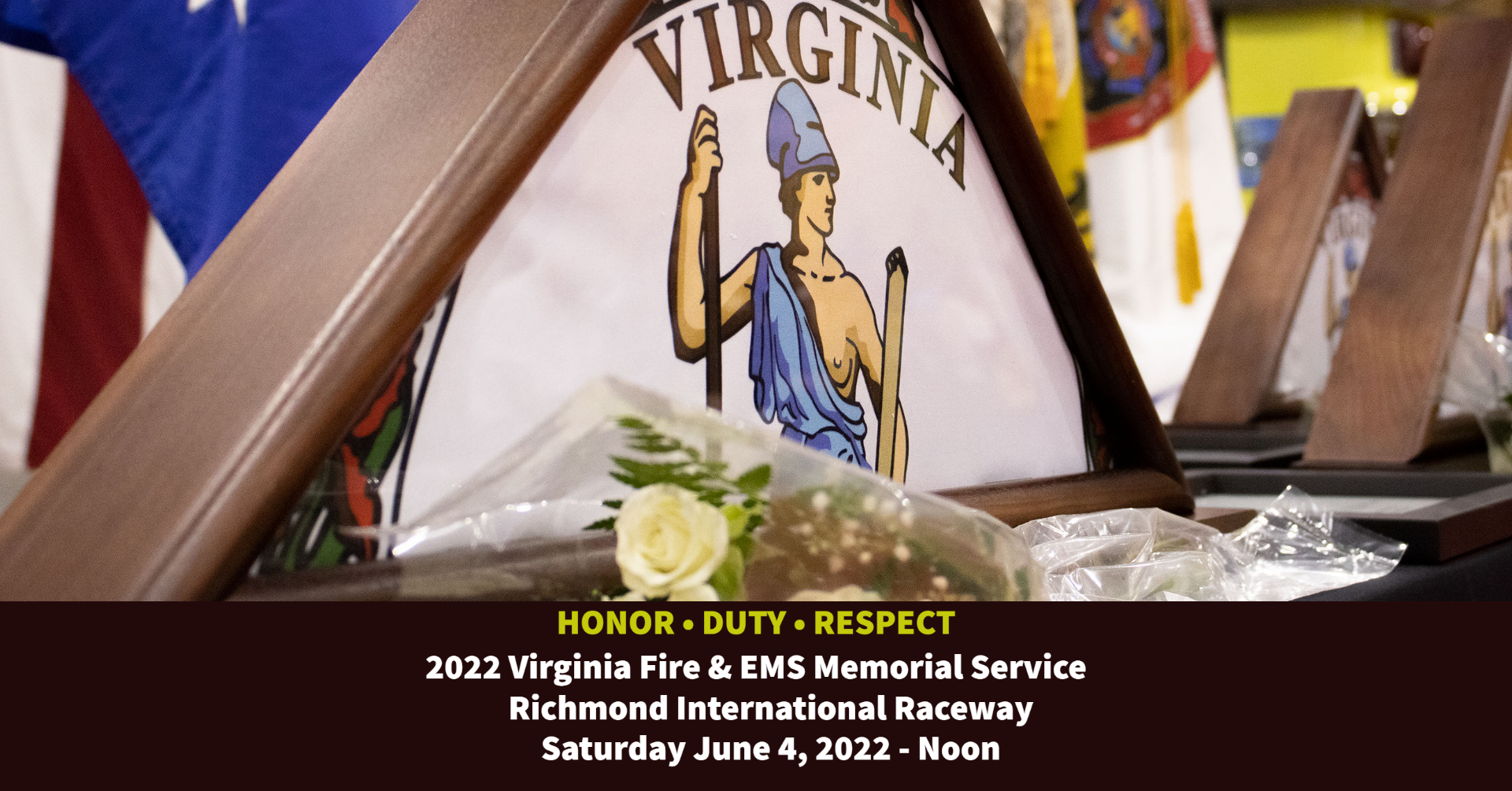 RICHMOND – The Virginia Department of Fire Programs (VDFP) invites the public to attend the 2022 Virginia Fallen Firefighters & EMS Memorial Service on Saturday, June 4 at the Richmond Raceway Complex.
The service will honor four fallen firefighters:
Lyndell N. Woods – Fort Lewis Volunteer Fire Department
Lawrence J. Phipps, Sr. – Hanover Fire and EMS
Todd A. Landreth – Norfolk Airport Fire Department
Sean H. Land – Virginia Beach Fire Department
Now in its 25th year, the Virginia Fallen Firefighters & EMS Memorial Service was established to honor firefighters and EMS personnel who perished in the line of duty, in accordance with the Virginia Line of Duty Act (§ 9.1-400).
Emergency response personnel, government officials, and public safety members gather to celebrate the courage and dedication of each honoree. The Memorial Service includes a keynote address, a Virginia Fire Services Honor Guard procession, a musical performance, and a fire and EMS apparatus display from departments throughout the Commonwealth.