In Memoriam: VDFP IT Manager Andrew Brodie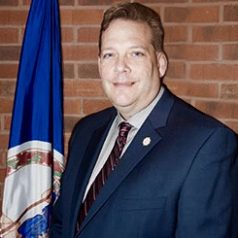 On September 28, 2018, we lost our brother and colleague, Andrew Brodie of Hanover, Virginia.
Andrew joined the VDFP in 2008. In his decade-long tenure, he rose to the IT Manager position and kept the technology engine running at Fire Programs along with his staff.
Andrew was extremely dedicated and stayed on top of deadlines, oftentimes rallying colleagues and resources. Andrew also provided IT and audio-visual support of behalf of the VDFP at conferences in the state. He was an efficient and reliable member of the VDFP family.
Andrew will be missed at Fire Programs. He left such an indelible impression on us all.
View the obituary of Andrew Brodie, provided by Bliley's in Richmond, Virginia.