October 6-12 is Fire Prevention Week
VDFP to provide resources to plan ahead in case of a fire in the home
RICHMOND – October 3, 2019 – Does your household know what to do when the smoke alarm sounds?  Many people don't.  According to the Department of Homeland Security, only 71% of Americans have a home escape plan and only 47% of Americans have practiced their plan.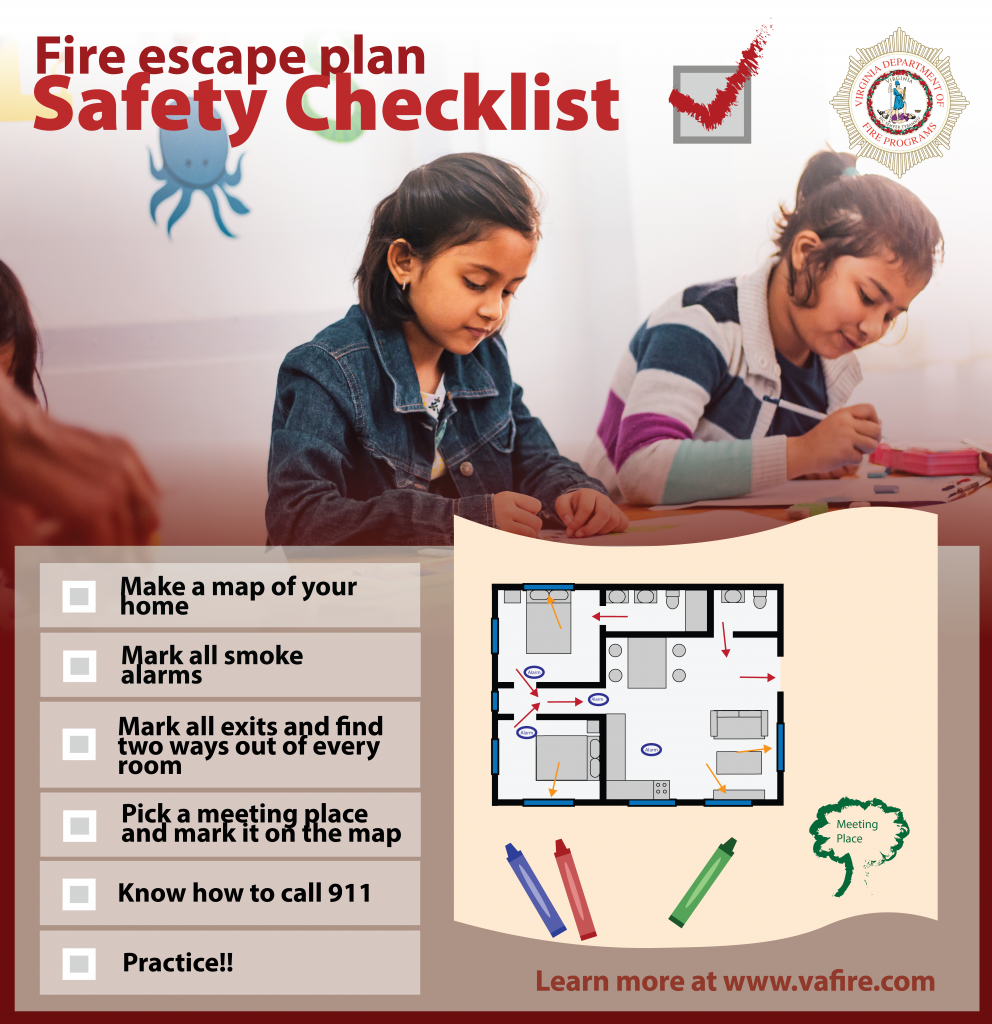 October 6-12 is Fire Prevention Week and this year's theme is "Not every hero wears a cape, plan and practice your escape." The Virginia Department of Fire Programs (VDFP) is providing a fire escape plan checklist and resources from the National Fire Protection Association (NFPA) to remind Virginians to develop and practice plans in case a fire in the home occurs.
"When every second counts, having a planned and practiced home escape plan is an important factor in your and your family's safety," says VDFP Executive Director Michael Reilly, who has 40 years of firefighting and fire safety expertise.
Virginia had 61 civilian fire deaths and 404 civilian fire injuries in 2018. NFPA data shows that a home fire occurs every 88 seconds and that, on average, seven people died in a home fire per day during 2012 to 2016. Today's homes burn faster than ever, with synthetic materials being a key factor. You may only have one to two minutes to escape after your smoke alarm sounds.
A home escape plan should include:
A map of your home with all doors and windows
Two ways out of every room
Smoke alarms marked
Meeting place marked
You should also make sure that your escape plan accounts for household members who may need assistance exiting such as disabled individuals, very young children, or older adults. Once you have created your plan make sure to practice the plan at least twice a year.
Visit the Fire Prevention Week page to learn more about how you can keep yourself and your family safe.